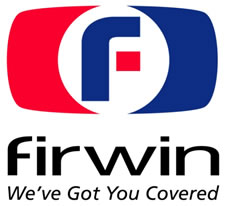 Firwin Corp
Firwin manufactures insulation blankets and shields for engines, exhaust systems, equipment and industrial applications. Their high-quality products are made to meet the most demanding conditions. 
Firwin removable/reusable insulation blankets are specifically designed to fit:
Engine Manifolds
Elbows
Flex Connectors
Tubochargers
Catalysts
Diesel Particulate Filters
Silencers
Pipes
Firwin products are easy to specify, quote and order. Download our guide for measuring your exhaust system and requesting a quote by clicking HERE.
Firwin Products are also simple to install. Download installation instructions by clicking HERE.